Create and grow your unique digital technology with us.
PROUDLY TRUSTED BY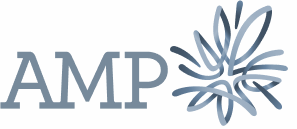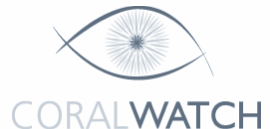 WHAT WE DO.
MOBILE APPLICATION DEVELOPMENT
We help our clients target users on iOS, Android, Windows Phone devices offering end-to-end mobile development services from strategy and app design to prototyping, developing, and app marketing.
WEB APPLICATION DEVELOPMENT
We build web applications using the latest technologies. In general, however, we are technology-agnostic and also have senior leadership in Node technologies. We can work as an independent product team or be part of your existing team.
PROTOTYPING AND UXD
We blend together the skill and expertise to create beautiful, functional, and user-focused interfaces. We let the purpose of the particular web or mobile application drive its design and user experience. Helping our clients reach high user approval rates is the top priority for us.
REQUIREMENTS ENGINEERING
We help our clients take a holistic view of their project, including strategic inputs such as researching, determining key application components, target markets, and market inhibitors, clarifying product vision, road mapping, collecting all data on a project, and writing a requirements specification.
QA AND TESTING
We offer full cycle quality assurance and application testing. Dedicated QA team will perform infrastructure analysis, develop a test plan, assess automation potential, and define and execute critical test cases.
MAINTENANCE AND SUPPORT
Whether it is a software installation, daily service or product support or system upgrades and improvements, NybleCraft maintenance and support team is an efficient resource to help our clients maximize return on investment and improve their business processes.
SOCIAL MEDIA INTEGRATION
Social media and your website should work seamlessly together to promote your online brand. We help boost your website traffic with social media and make your social media presence more visible.
MACHINE LEARNING AND NEURAL NETWORK
Machine learning and Neural Networks are a hot trend in the tech industry, and for good reason. We help our clients boost their services and outperform their competition with the power of cutting-edge technologies.
BLOCKCHAIN
We do our best to educate, understand, realize and improve Blockchain business needs. Our highly skilled specialists strive to consider the best existing distributed ledger technology for specific projects, whether it can be Bitcoin, or any other Blockchain technology.
WHO WE ARE
NybleCraft is a leading technology service provider and software development company delivering comprehensive solutions in application development, systems integration, software testing, and rich internet technologies. We provide the development of simple and enterprise mobile applications for businesses of any size. We are a dedicated team of technology enthusiasts; passionate about developing optimized, robust, and intuitive application development services for embedded, mobile, industrial, cloud systems. We work with the latest technologies and provide innovative solutions by paying attention to the finest details. We bring creativity and freshness of a studio and the technological expertise of an engineering firm to deliver compelling, user-centric products.
WHY US
NEWEST TECH
No longer are we waiting and wondering how the latest technology innovations will change things; rather, we're taking control and shaping technology to fit our clients' needs, large and small.
APPEALING DESIGN
First impressions matter that is why we create design that attracts attention, builds relationships, increases tolerance and evokes emotions – a great foundation for an exceptional user experience.
PARTNER WITH CLIENTS
Our commitment to providing the best services has led us to acting like partners with our clients. We always care about what our client cares about to provide a more comprehensive suite of services.
RESPONSIBILITY AND RELIABILITY
These are the qualities we admire in others and hold as ideals for ourselves. And we strive every day to deliver them.

"We are very impressed by the work and ability to putting together such a complete project in such a short time."
Nestle

"Great results. Nyblecraft team was the right choice for us to extend our team."
SynFlyt

"What a great job you did and our whole team loves working with you."
braintrust
Let's work together on your next digital project